All students in Years 7-9 will be sitting the compulsory National Literacy and Numeracy tests between Tuesday 30th April and Tuesday 14th May 2019. Please find the letter sent home to parents/carers below:

We have included a timetable for your information.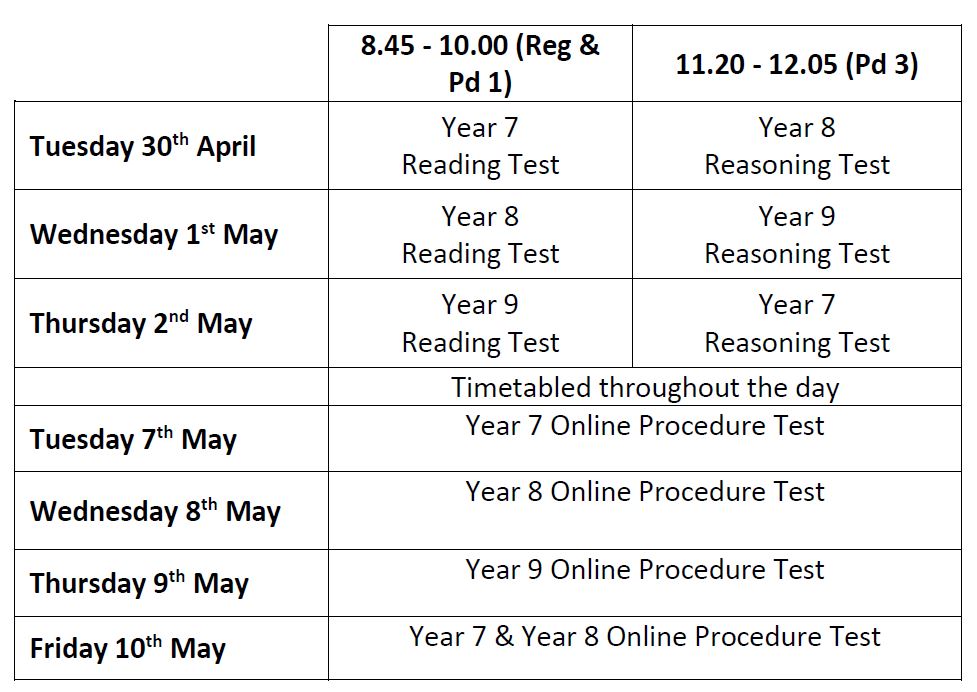 These tests are part of the Welsh Government National Literacy and Numeracy Framework (LNF) which has been developed to help the children of Wales to develop excellent literacy and numeracy skills during their time at school. Please note that these are national tests and that all students across Wales will be sitting the appropriate test for their year group and therefore it is expected that your child attends school for these assessments.
For further information regarding the Literacy and Numeracy Framework, please visit
http://learning.wales.gov.uk/resources/nlnf/
We will be contacting you again in the summer to inform you of your child's performance in these tests.